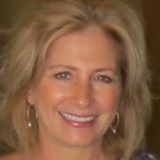 Diana Feltz has an undergraduate and Master's degree in Exercise Physiology and worked in Cardiac Rehabilitation and then Interning and Stress Testing astronaut candidates at NASA.   
Following this were busy years in Dallas/Fort Worth she taught at Richland Jr. College and within the Prenatal/Postpartum Program at Presbyterian Hospital system in Dallas, Assistant Director at the Corporate Fitness Facility for Western of North America and later for John Haden at Haden Industries for several years afterwards. While setting up Corporate Fitness facilities and Hotel/Spa Facilities, working for Haden Industries was where she found her initial inspiration for 'design' of and improvements 'to' existing equipment.  
She has worked over 20 years in the Pain Medicine Industry, strength testing and training on Cybex Isokinetic testing equipment and directing Pain Management and Workhardening Programs. Following a rehabilitative path with her own back injury, it was the technique intensive form of Pilates that saved her from both a major back and neck surgery. She is a Master Pilates Teacher certifying teachers since 1998 for the PhysicalMind Institute based in New York.
Ms. Feltz was instrumental in educating an injured population as well as doctors, insurance companies and licensed physical therapists of the Pilates work for rehabilitation. She worked for pre-certification of Pilates Therapy with the insurance companies one by one as a fully scoped most beneficial rehabilitation technique not only for inuries but also for Cancer patients, Multiple Sclerosis, Parkinson disease to Scoliosis and any postural alignment needs and more.
Following a move to Austin, she opened her Pilates Teacher Training Center in Austin, TX. It was one of three Certifying Studios for the PhysicalMind Institute in Texas where she trained and certified instructors in both the Initiation and Concentration 101 and 201 Courses since 1998. Other programs offered were Prenatal-Postpartum Programs, Pilates Rehabilitation Programs including physician referrals for rehabilitation, certification of instructors in training also offering conditioning at University of Texas Juniors Swim Program and offsite Pilates Mat classes at Barton Creek Country Club and onsite Corporate Offices of Motorola in Oak Hill. She now travels extensively and continues to do what she loves working with the patient-client population and including her own designs of Pilates-based rehabilitative tools. The equipment along with the technique has been key in helping more individuals improving their posture, increasing their strength and stamina and flexibility goals at all ages. She has so much gratitude to her clients for they are the ones that have been the inspiration for two of her Patented designs.