New Workshop in Jackson, WY Center for the Arts Sept 8! Learn More >
The CoreBella Barrel is a "Corrective Spine Corrector", it is designed to assist in working the body in the safest ways possible while using various Pilates-based rehabilitation methods.
The CoreBella Barrel is easy to use, lightweight, sturdy, mobile and takes up little floor space.
The versatility of The CoreBella Barrel makes it a perfect complement to other exercise equipment within Pilates studios, Physical Therapy Clinics, Gyms, as well as being able to fit in just about any location within the home.
Our intent in creating this product is to assist individuals in working their deeper musculature without injury. By providing full stabilization of the pelvis when working the abdominal core muscles injury is avoided and core strength is created.
As we mature, our backs often lose the natural curvature of the spine. This can happen from lack of physical activity, accidents, disease, or another disorder. There are many problems that may misshapen the spine and can lead to, bad back posture and chronic back pain; this is something we would all like to avoid.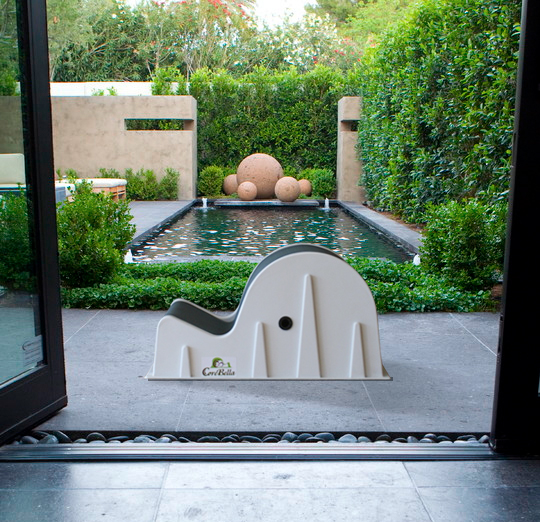 Positive news is… by safely working through daily basic movements that strengthen the back and core abdominal muscles to build straight and vitality in the body, one can help to decrease their chances of injury and premature degeneration.
The CoreBella Barrel is design to help you live stronger, healthier and with ease of motion throughout your everyday life.